Saturday, September 30, 2017
In real estate, like life, change is the only constant.

The first thing I want you to be aware of is that "shift happens."

Shift isn't a bad word. It is simply a change

in the trends we are seeing the market. Reviewing these changes helps us determine reasonable expectations & where to focus effort

to best assist you with the sale of your home

.
This year we believe that we are seeing the market shifting beyond the seasonal fall/winter cycle. We, like many industry experts, believe we are seeing a return to greater balance in the real estate market. It's still a Seller's market though - the graph below shows where the sellers market, neutral market and buyers market begin to change. A seller market means we will still see some appreciation in our home prices.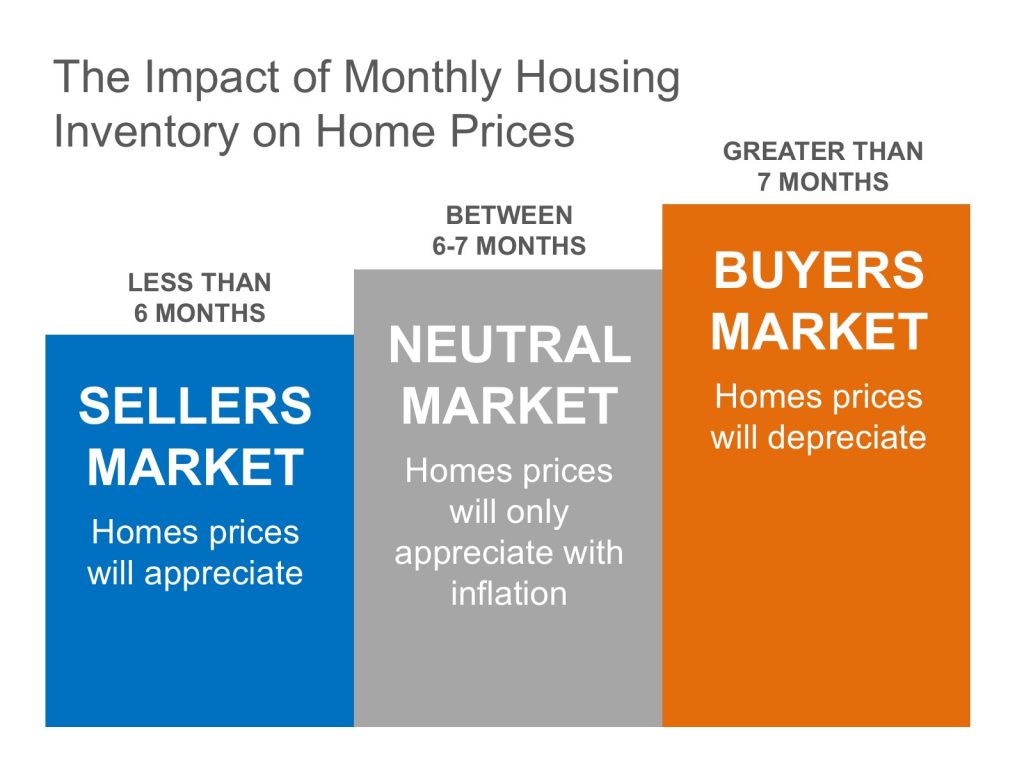 What trends are we are seeing in the market today:
1.

Again, t
he sky isn't falling. We are discussing a slight change, not a panic. That means a little longer time on market and we need to pay more attention to ensuring your home is priced right and not too high as the consumer will not react as favorably to the higher prices when there's more to choose from.
a.

TX economics remain strong & the "attractiveness" of our cities remains high.

b.

Corporate relocations continue to be drawn to our area.
a.

Prices in most market areas are still seeing slight increases; however, the pace of increase has slowed dramatically &/or stabilized in almost every area.

b.

For many months, sellers have been able to "ratchet" up their listing price as each home in the community has sold. This strategy has proven to reach a limit. We are now seeing large amounts of price reductions daily. Likewise, there are an increasing number of homes that are having appraisal issues, where a lender's independent valuation of a home is coming in less than the contracted sales price.

c.

A strong pricing strategy remains among the most critical aspects of selling a home.
3.
Inventory is increasing & in some areas increasing quickly.
a.

One of the primary drivers that have fueled real estate's strong numbers over the past few years has been a low inventory environment. The inventory in almost all price points

and cities is on the rise

.

We measure inventory in both total number & "month supply".

Month supply is simply the time it would take to sell the existing inventory if new listings ceased coming on the market.

I'll use Frisco as an example of this increase in inventory. Frisco's housing supply has increased every month since December 2016. In fact, August 2017's inventory was just under double from December 2016. This is reflected in August as 1,094 homes listed with 320 homes selling for a 3.8 month supply. This holds true for most of the surrounding cities as well.
4.
Days on market are increasing, and houses are still selling.
a.

As you can envision, when inventory increases, days on market also rise. The increase of days on market often slightly lags the changes to "month supply".

b.

It may be surprising, but the average days on market are as high as 90+ days in some price ranges, even in the most popular markets.
5.
Buyers have more choices. This is a critical take away!
a.

When buyers have more choice, Price, Condition, & Location become key!
How do we prepare for this "shift"?
1.
Strong pricing strategy remains among the most critical aspects of selling a home
in an environment where buyers have choice.
a.

Our listings that elect to utilize a smart pricing strategy often still see multiple offers & shorter days on market. There is always a balance between Days on Market & Price.
b.

Expect to see elevated levels of price competition. Timely price adjustments increase timely closing probability & reduces time on market.
c.

Simply imagine you are purchase a new car. There are 3x dealerships offering the model & features you want. 1x of the 3 dealerships is offering theirs' for $5k less. Most buyer's are not going to make an offer or negotiate with the 2x at higher prices to see if they can make it work; they will simply go the lowest price dealership first & attempt to negotiate. Should that fail buyers will move to the higher prices to negotiate.
2.
Pay attention to changes in Showing Traffic relative to competition.
a.

Higher relative seller/buyer ratios (month's supply) reflect a more competitive market for sellers.
b.

Having a

large

number of showings relative to other similar properties without an offer (or with a lot of low offers) is a strong indication of overpricing. The image below provides an overview of how showings, or lack thereof, can be viewed in terms of pricing strategies:
What are some of the things The Christie Cannon Team of KW Frisco has done to be ahead of these challenges?
1.

Expanded our marketing team to include an in-house designer to ensure your home is well prepared & properly marketed.

If you think you need a refresher at this time, let us know and we will gladly arrange a time with our designer to come visit with you at your convenience. She is also reviewing your listing photos, marketing campaigns and sites to help improve wherever we can to gain more buyer interest.
2.

Conduct more frequent digital marketing reviews for your home, to ensure our listings continue to capture a

larger

share of interest from buyers.
3.

Expanded our Inside Sales Agent team to increase our ability to directly call agents & prospective buyers who have expressed interest in your home or previously toured your home.
4.

Increased our digital marketing campaigns to include banner ads& more direct to consumer marketing

and re-targeting branding with your home.
5.

Reverse prospecting (where we contact the agents that have clients searching for your "type" home.)
6.

Increase agent & broker tours

and direct agent to agent marketing

to better introduce and keep your home in front of the market.
7.

The introduction of Special Financing options available exclusively to

our

KW clients &

our KW

listings to assist with incentives to buyers and help you stand out!
My goal is to arm you with the best information so you can be prepared to make informed decisions about getting your home sold.
Looking for more info? We are always happy to help. Remember, we review each any every home we have on the market regularly & consistently to help you get SOLD!!
Written by Christie and Kevin Cannon / Keller Williams Realty / no unauthorized use or copy permitted. www.christiecannon.com | 972.215.7747
The Christie Cannon Team | Keller Williams Frisco TX | 4783 Preston Rd #300